Exclusive Health Care Discounts from UnitedHealthcare
UnitedHealthcare offers the following health care discounts for URA members:
Up to a 5% discount on manual medical rates for fully insured groups with 101 or more eligible employees.
An annual invoice credit of up to 5% on administrative fees for new ASO medical products for self-funded groups with 100 or more eligible employees.
Up to a 5% discount on specialty benefits (dental, vision, life, disability, accident and critical illness) for fully insured groups – in addition to all other discounts including bundling benefits programs.
For more information, please contact Alliah Sheta at alliah.sheta@optum.com.

HealthiestYou by Teladoc
Those with working staff members who do not have health insurance. Access to telemedicine is an ideal way for employees to manage and address health concerns with a doctor from the privacy and safety of their own home. This allows employees and their families to receive care for everyday health issues as well as early screening for any symptoms of COVID-19.
Those with furloughed staff that the business intends to bring back following the reduction in business or temporary closure as a way to help these employees and maintain goodwill during this difficult time.
HealthiestYou from Teladoc will be offered at a members-only negotiated price of $9 per employee per month ($9/mo includes employee +  entire family) with $0 copays.

Free National Restaurant Association Pharmacy Discount Card
This free pharmacy discount card helps employees save up to 75% (average savings of 40%) on all FDA-approved prescription medications.
Accepted at more than 62,000 pharmacies nationwide.
Cards are pre-activated and easy to use; privacy is protected.
There are no costs for using this card.
Each time a card is used, the National Restaurant Association Educational Foundation and its state partners receive a portion of the proceeds.
Administered through OptumRx®. This discount card program is not insurance.
Download your free card today at: https://perks.optum.com/hospitalityrx
Health and Wellness resources supporting well-being of hospitality employers + employees.
Mental Health, Substance Use Disorder and Suicide Prevention Resources: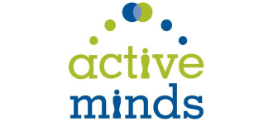 Active Minds: Resources to stay mentally healthy during this crisis time. 
Access a free resources hub for help including stress management, community building from a distance, tips for remote workers. Access general resources now. Hospitality specific resources available.