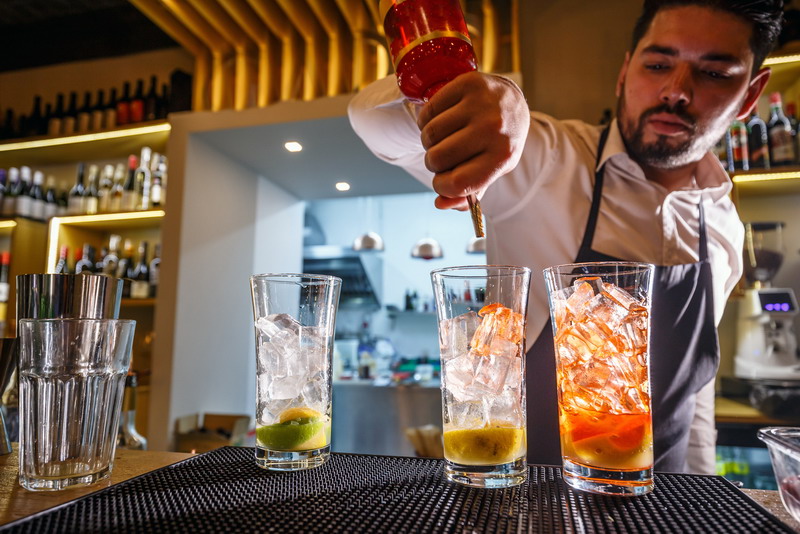 There are quite a few reasons for putting your bartenders and servers through Utah alcohol certification classes. At the top the list is regulation. Throughout the U.S., there are a myriad of laws pertaining to how alcohol can be served in bars and restaurants. Not following the law puts an establishment in jeopardy. The need for such laws is understandable given the potential for alcohol to create harmful circumstances. For the most part, laws are in place to protect consumers. But they also protect bars, restaurants, hotel lounges, and any other establishment that serve alcohol. For example, laws pertaining to bartenders protect those professionals by preventing them from the legal jeopardy that could come from otherwise serving alcohol to people who should not have it.
Basics of Bartending
The law requires bartenders to be at least 21 years old. Those under the age of 21 can legally serve alcoholic beverages in restaurant dining rooms, but they cannot stand behind the bar and serve. Also, there is no national standard for licensing bartenders. Any licensing and certification that does exist is on a state-by-state basis.
States that do require certification also require bartenders to take courses as a prerequisite. Bartenders in Utah are required to be certified after taking an on-premises or off-site alcohol certification course. Our course meets the regulatory requirements for training and certification.
There are states in which neither licensing nor certification is required. But in some of those states, like California for example, voluntary certification is expected among employers.
Patron Identification
The law in Utah regarding patron identification is no different from the laws in most other states. Bartenders and servers are prohibited from serving alcohol to minors. They must request identification from anyone who appears to be younger than the legal drinking age.
Acceptable forms of identification include government issued ID cards, driver's license, military IDs, and so forth. A valid ID must have the person's name, age and or/birthdate, and a photo. Our alcohol certification course explains the patron ID issue in thorough detail.
The Goal of Certification Training
All the things we cover in alcohol certification training are covered for a purpose: to ensure that your bartenders and servers know exactly what is expected of them. Serving alcohol comes with a certain amount of responsibility to both one's employer and the customers being served.
Understand that serving alcohol improperly could lead to liability issues. Let's say one of your bartenders serves alcohol to someone who should not be allowed to drink. Perhaps that person is under the age of 21. Perhaps he or she is of age but is clearly intoxicated. In either case, serving the patron creates a risk and associated liabilities.
If the patron has an accident and kills someone on the way home, your establishment and the bartender could be held liable. That is a liability you do not want. You and the bartender could be subject to civil punishment by way of a lawsuit that seeks compensatory damages. Your establishment could also be subject to litigation and potential prosecution at the hands of state government.
Train Your Employees
Your bar or restaurant can train bartenders and servers in-house or by utilizing a third-party course. We recommend the latter. By putting your employees through our alcohol certification course, you are providing the kind of training they need to maintain legal compliance at all times. Not only does this fulfill your requirements on the law, but it also gives you the peace of mind that comes with knowing your bartenders and servers have been trained by experts.